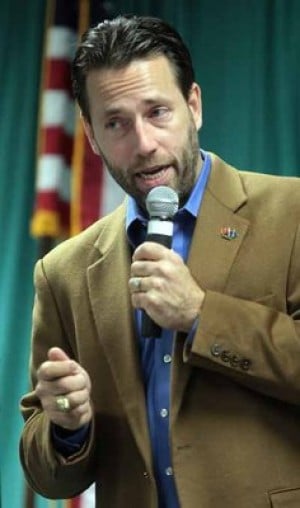 Former United States Magistrate Judge, U.S. Army Captain, Tea Party favorite, and 2010 Alaska Republican Senatorial nominee Joe Miller has
launched
an exploratory committee in order to consider the viability of another run for Senate in 2014.
Miller, whose website
Restoring Liberty
is the second most read news site from Alaska, lost his bid for Senate due to the insurgency of Republican incumbent Lisa Murkowski, whom successfully mounted an independent write-in campaign to gain reelection. Still, Miller had a strong showing in the general election and finished ahead of the Democratic candidate.
In 2014, Democratic incumbent Mark Begich is considered extremely vulnerable. Alaska is primarily a red state, and Begich won on the pro-Obama/anti-Bush wave as well the fact that his opponent Ted Stevens was facing federal felony charges for campaign finance misconduct.
No Republican candidate has made an official announcement of entry yet, however Lieutenant Governor Mead Treadwell, who is firmly entrenched in the establishment camp, has also formed an exploratory committee.
Hopefully Miller does indeed declare and wins this time. We agree with him that:
We need a candidate in 2014 who will join reformers like Rand Paul, Mike Lee, and Ted Cruz to confront President Obama, not one who will cut a deal to negotiate the terms of our surrender to his radical socialist agenda.
Run Joe, Run!