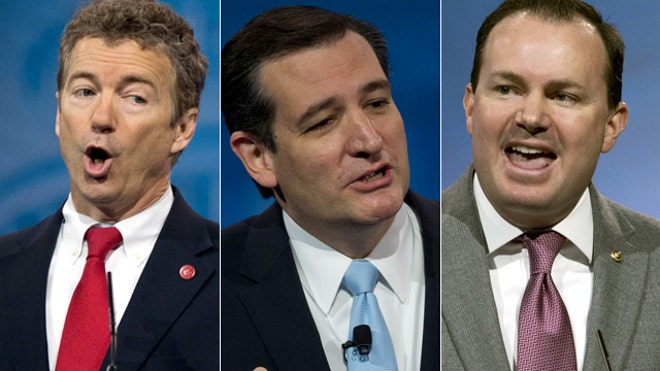 Senator Ted Cruz, while referring to the recent Senate gun debate, claimed that established Republican Senators yelled at him, as well as Senators Paul and Lee, for upholding their oath of office and defending the Constitution.
As Cruz said of the Senators who feared political ramifications as a result of opposing the gun bill:
"You could just not be a bunch of squishes"
Who are the probable offenders? Probably the likes of Lindsey Graham, Lamar Alexander, John McCain, and Susan Collins.